It's been a great weekend. I did something I've been wanting to do for a few years now -- the Walk for Autism. I had no clue about autism until about five years ago when my friend Tia learned that her son was autistic. Since then -- more through my experience as a teacher -- I've learned more about autism. It's one of those things that the more you learn, the more questions you have. A few facts:
Autism affects 1 in 110 children and 1 in 70 boys
Autism prevalence figures are growing
More children will be diagnosed with autism this year than with AIDS, diabetes & cancer combined
Autism is the fastest-growing serious developmental disability in the U.S.
Autism costs the nation over $35 billion per year, a figure expected to significantly increase in the next decade
Autism receives less than 5% of the research funding of many less prevalent childhood diseases
Boys are four times more likely than girls to have autism
There is no medical detection or cure for autism
It was great being a part of this cause with them. They live a few hours away, so we don't get to see each other as much as we'd like. Tia's one of my friends that make me feel sorta normal about my crazy life. I work, go to school, and have a husband and kid. She works, has a husband and TWO kids, helps take care of her grandparents, cooks every day, and is working on her PhD. Overachiever!!! (I totally want to be like her when I grow up.)
We ran into one of our high school classmates at the walk (he's also in
this pic
). Turns out his girlfriend is a special needs teacher not far from where I teach - small world!
One last thing about autism...last summer Morgan and I accidentally ran across this book at the library: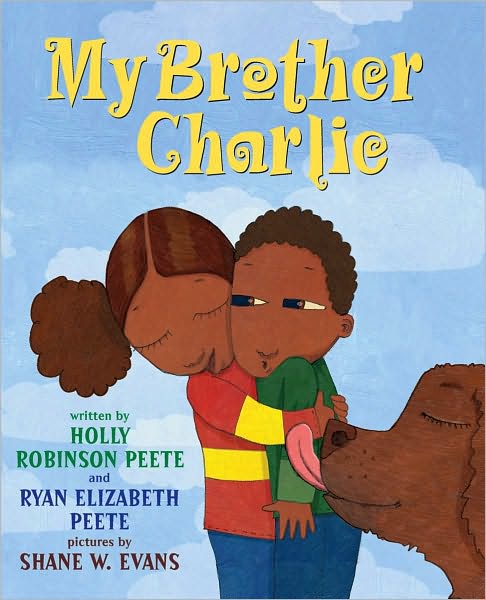 It was written by actor Holly Robinson Peete and her daughter. As many of you know, Peete is a famous mom who is helping bring autism to the spotlight.
I had no idea what this book was about when I grabbed it. Sometimes when Morgan and I go to the library, I gather a few books and get the heck outta there -- not even seeing what the books are about (having a toddler who thinks she can stay at the library all evening and gets MAD when she can't -- you sometimes have to get in and out of there before the tantrum comes). So when we got around to reading this one, I realized that it was a beautifully written book that addresses autism through a child's -- particularly a young sibling's -- perspective. It's a sweet story that I highly recommend.
On another note, I went home this weekend to spend a little time with family. I only live an hour away from my hometown, but I don't go nearly as much as I need to. All of "the kids" are grown now, living in different cities and states, so it's rare we all get together. We're making a conscious effort to change that.
Four of my grandmother's five daughters, four of her thirteen grandchildren, and one of her several great-grandchildren.
Have a great week everybody!